Today is just as yesterday an ordinary day filled
with infinite possibilities, miracles and gifts!
What we share with an open loving heart always multiplies abundantly!
Add your value to the world!
Greetings! We are Jeroen & Gerlinde Schilt from the Netherlands and it is with joy and loving kindness that we introduce our gift to the world: My Daily Gift to the World™.
A non-profit project and website to inspire and be inspired in sharing our most beautiful self with each other and all that is, lives and breathes!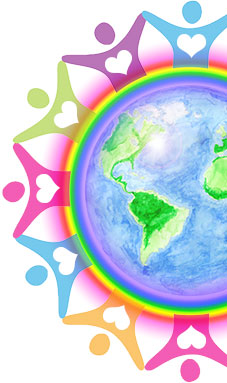 How wonderful it is to share in loving kindness. Doing what we all do best: radiating Love. Sharing it.
Isn't it wonderful to live our uniqueness fully out loud, being an inspiring expression of love in the world? Making this earth a bit more home for everyone?
Join us and be a Daily Gifter!
If you, like us, love to share the gift of joyous joy and connection, of belonging and solidarity… Oneness. then be welcome to join us!
Open yourself every day to add your value to the world in new ways.
Looking through the eyes of loving kindness, with only in mind and heart 'How may I serve? How can I alleviate this situation with my presence?'
It is a great privilege to may uplift and enrich the life of another person, all that lives and breathes as well as that of ourselves.
Changing the world by changing ourselves by living with an open heart is the greatest gift to the world!
Sharing a smile with a stranger… Carrying a shopping bag for someone… Filling a drinking water bowl for the cats out on the streets… leaving a beautiful inspirational card under the windshield wiper of the car next to yours.

All this leaves an infinite positive impression in the growth of love and consciousness on earth.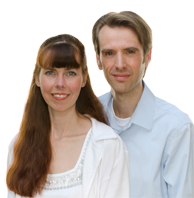 We invite you to share yourself with the world and be a Daily Gifter (although to participate you really don't have to share a Daily gift everyday!).
Sign up and let your daily gifts inspire us all as a 'Daily gift
Inspire and being inspired together: through your Social Media Network!
My Daily Gift to the World™ is born out of our desire to spread even more Light, love and consciousness on earth. Oneness.
But we can not do this alone.
If this initiative inspires you to share My Daily Gift to the World™ with others, you are most welcome to spread it through your own networks and Social Media like Facebook, Twitter etc.
My Daily Gift to the World™ Global
It would be wonderful to make My Daily Gift to the World™ a wondrous place on the Internet where people meet in a feeling of being Home. Inspiring each other in spreading loving kindness and sharing their highest self!
Feel free to invite anyone worldwide through your networks to become a Daily Gifter. Together we can create more and more heaven on earth!
Would you like to learn more about us and our work? Please visit www.espritsoulworks.com and www.lighttools-for-oneness.com
Always with love,



& Team
PS: Would you like to start your daily giving right away? Name three ways how you can make today even more enjoyable for yourself and others!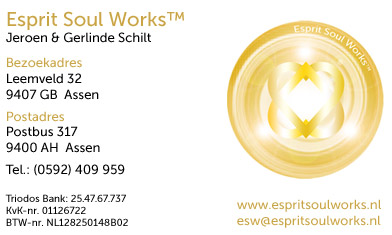 Volg ons via..